There's no better gift from a kid than a homemade one. Here are some super-easy, crafty gift ideas that are perfect for teachers, family, and friends!
Everyone loves something that's made by hands. We have listed Easy Homemade  gifts that are not only budget-friendly but also guaranteed to Impress your loved ones.
Paper Plate Clock:
The Paper Plate Clock  is would make a great gift for teachers and the children on the  Christmas,can actually make them.
Fast, easy and useful!
SUPPLIES:
Pretty paper plate
Clock kit (like this one)
Pen
optional: Velcro
Making method:
Using your pen, mark the center of the plate with a circle and carefully poke a small hole through.
Each clock kit has a slightly different setup. Most come with instructions if you're unfamiliar with how to use them. For this one, I pushed the small metal ring
down on the front side.
 Then you have to an  added on the hands, one at a time.
Since the clock is so light
, a strip of Velcro on the back of the clock and one on the wall worked just perfectly.
You've got yourself a beautiful, graphic clock!
Easy Monogrammed Mittens:
Personalized handmade gifts are always cherished but not everyone knows how to knit or crochet. We'll show you how to use baker's twine to customize store-bought mittens, turning them into an easy-to-craft customized gift.
knitted or crocheted mittens
12-ply bakers twine
coordinating all-purpose thread
scissors
all-purpose sewing needle
Place mittens palm-side down on work surface. Take end of bakers twine and form desired letter for monogram. It's best to stick with a simple, scrolling letter style, so it's easy to shape and stitch in place. Note: Leave excess twine uncut to prevent fraying.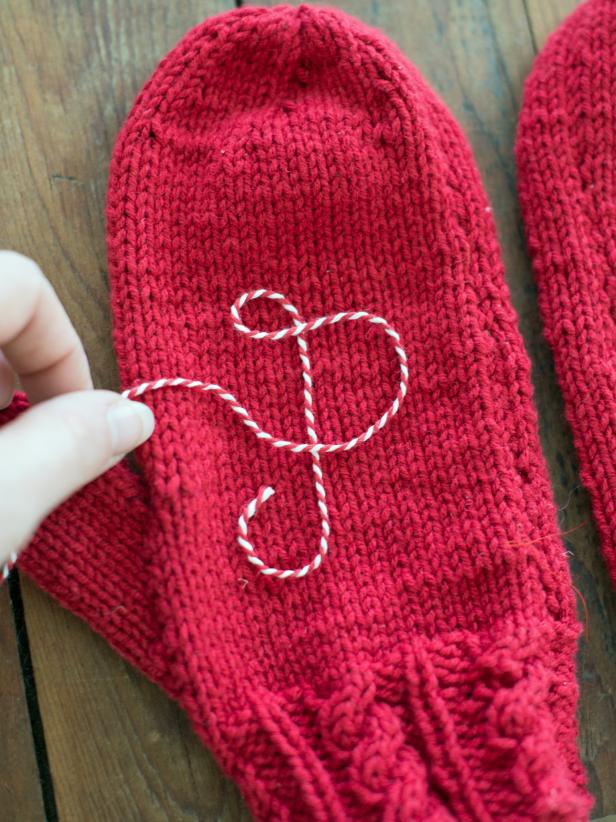 Stitch Monogram to Mitten:
Thread needle and double knot at end. Slide needle under bakers twine, through mitten and pull thread through, loop around and repeat to stitch twine to mitten. Repeat this stitch, securing twine to mitten to form the letter's shape. If using red thread, try to position stitches on red stripes to hide them. Tip: Make sure stitches aren't too deep, so both sides of mitten aren't sewn together.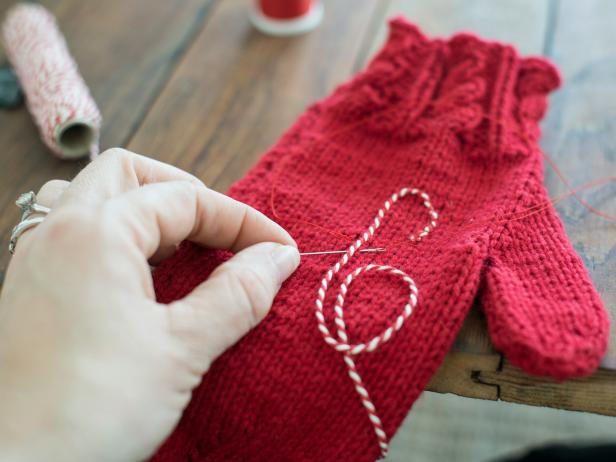 Finish Stitching Monogram:
Where twine needs to loop, allow it to overlap and stitch both sections
of twine together to mitten (Image 1). At the end of letter, trim excess twine and secure the end with several stitches to prevent fraying (Image 2). Repeat process with second mitten (Image 3). Tip: This technique would work great on hats and scarves as well.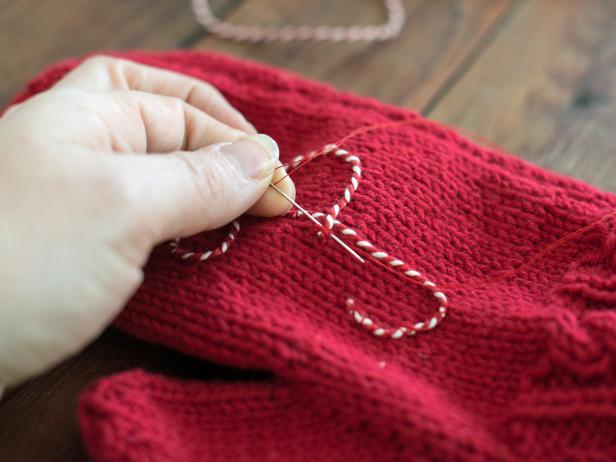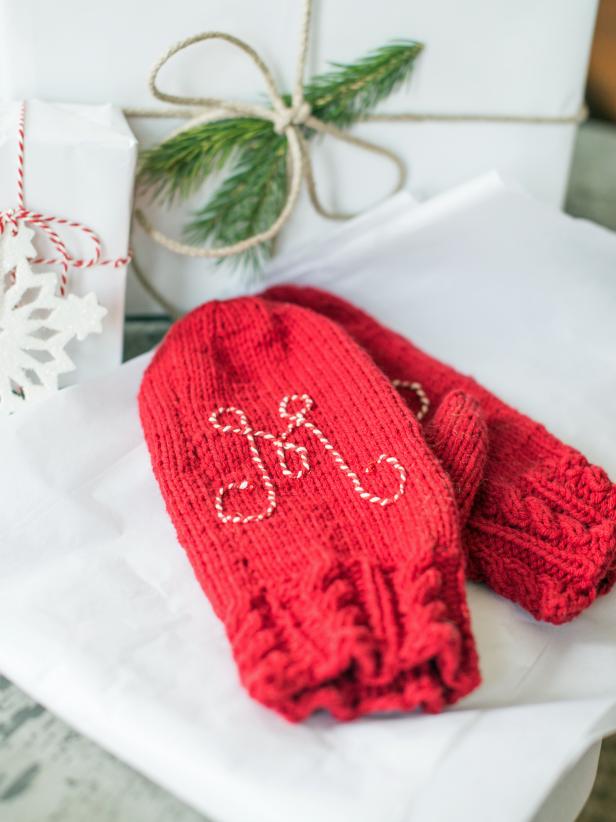 How to Make a Christmas Catnip Toy

:

Don't forget your furry best friend when making handmade gifts for the holidays. With just basic sewing skills, you can whip up a catnip-filled stocking-shaped toy as a surprise for your favorite kitty.
remnant of heavy, woven fabric
paper
pins
scissors
sewing machine
heavy duty thread
twine, trim and embellishments
dry catnip
spoon
Create Template and Cut Out Stocking:
Create stocking template out of paper and pin to fabric. Cut out two pieces of fabric that are mirror images, so they will fit together to make one stocking. Tip: When creating the template, make sure it's small enough for a cat toy, but large enough to be able to sew and turn inside out.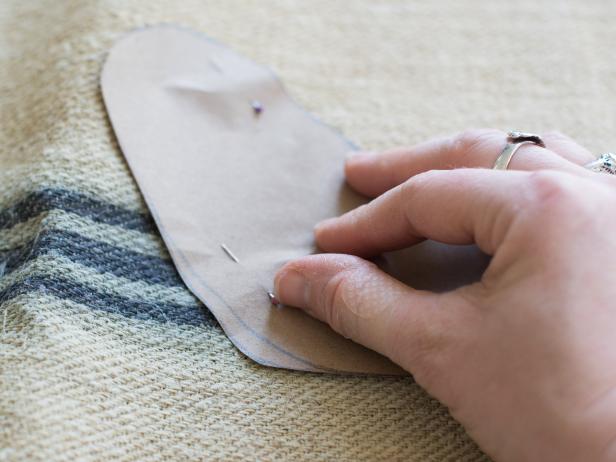 Place both stocking pieces together with right sides facing each other. Place a few pins to hold stocking halves together. Sew edges of stocking together, leaving top
unsewn. Trim threads and turn stocking right-side-out.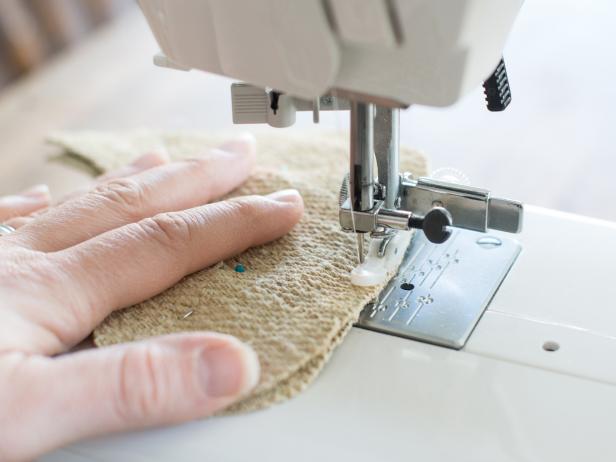 Fill Stocking with Catnip:
Use a spoon to fill stocking with dried catnip (Image 1). Once filled, fold ends of stocking top
in and stitch closed by hand with an all-purpose sewing needle and coordinating thread (Image 2).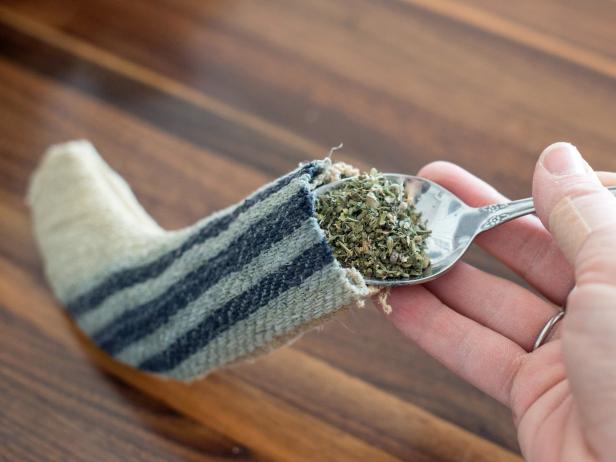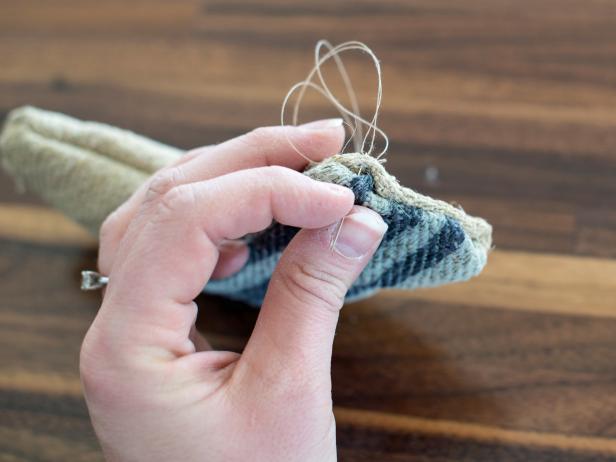 Add Hanger and Decorative Cuff
Hand sew a loop of twine, ribbon or string to heel side of stocking top
(Image 1). Cut length of trim that can completely wrap around stocking top and overlap by about 1/2″ to create a decorative cuff. Hand stitch where cuff ends overlap and along stocking top (Image 2). Add any other desired embellishments, making sure all are securely attached to stocking and safe for cats to play with (Images 3 and 4).